The Galaxy S10 will look amazing,and Samsung's last flagship with a headphone jack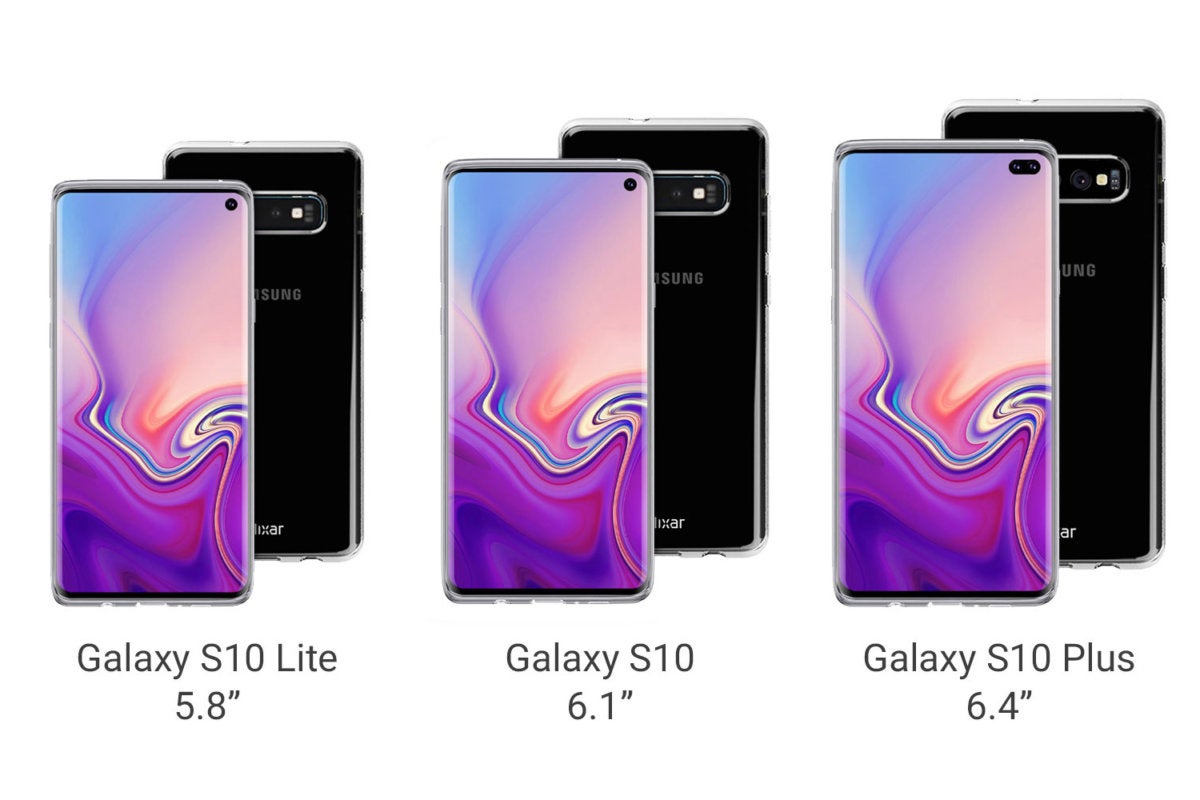 Other than LG and its focus on audiophile-grade output, there's been no stauncher defender of the headphone jack than Samsung. The phone giant regularly highlights the 3.5mm jack's continued inclusion in marketing and device announcements, and its status as the most prominent manufacturer in the Android world means it has a major influence on how many millions of headphone jack-equipped phones are bought and used every month.
But with almost all other previous headphone jack pushers giving in, from OnePlus and Xiaomi to Huawei and Google, will Samsung's policy last forever? Or, in fact, did it actually just end already?
Samsung's latest smartphone, the Galaxy A8s, is its first without a headphone jack (unless you count flip phones). It's also the first to feature a circular screen cutout for the selfie camera, in keeping with the company's stated new strategy of putting high-end features in mid-range devices first. The recently announced Galaxy A9, for example, has
four cameras on the back
.
The question, then, is whether the Galaxy A8s is the canary in the coal mine for headphone jack aficionados. If Samsung is willing to excise the jack on a forward-looking device from a series that's supposed to point to the future, how long before flagship phones like the Galaxy S and Note follow suit?
The good news for anyone planning on using older headphones with a Galaxy S10 is that most indications point to Samsung keeping the jack for that device. Bloomberg
did report in October
that Samsung has been "toying with" prototype phones that omit the 3.5mm port, but since then there have been several unconfirmed leaks that suggest it will be included.
The above Galaxy S10 Plus render comes
from 91Mobiles and OnLeaks
, for example. It shows that Samsung is planning to adopt the Galaxy A9's quad rear camera array, but also makes it clear that the headphone jack is intact.
Meanwhile, various case leaks out of China seem to corroborate aspects of the Galaxy S10's design.
The Galaxy S10 hasn't comprehensively spread into the wild yet, so it's possible that these leaks are inaccurate. But from what we know so far, it does seem like the Galaxy S10 at least is likely to retain the headphone jack, despite the Galaxy A8s omitting it.
However, the days of headphone jack-equipped Samsung flagships may still be numbered. Korean outlet
ET News
, which is well-sourced on the local electronics industry, reported
a couple of months ago
that Samsung is seriously considering removing the 3.5mm port from flagship devices released after fall 2019. That could mean that either the Galaxy Note 10 might drop the jack, or perhaps more likely the Galaxy S11.
Given broader industry trends, it does seem inevitable that Samsung will follow suit eventually. Fall 2019 would mark three years since Apple released the jack-less iPhone 7, which kicked off this whole controversy. Wireless and USB-C headphones have improved significantly in availability, quality, and value since then to the point where the lack of a jack is rarely an annoyance.
Removing the headphone jack from an established design is still hard to justify to consumers, because the benefit isn't immediately obvious. But no-one likes to experiment with new industrial design as much as Samsung, and there will eventually be a tipping point where the headphone jack sees low enough usage and imposes enough restrictions on engineering that it won't be worth including.
For now, we'd be surprised if the Galaxy S10 doesn't feature legacy headphone support when it's unveiled in the coming months. The S11, though, or that eternally-in-development
"Infinity Flex" foldable phone
? That would be much less surprising.